Zia Martial Arts
Instructors
At Zia Martial Arts we are a family, and our school is bound to become our students' second home. We are a judgment-free zone, where mistakes are viewed as growth opportunities and your instructors and fellow students are your #1 supporters. You'll learn a lot of impressive skills and gain many new abilities at Zia Martial Arts, but the most important thing you'll acquire during your time here? Our community.
Zia Martial Arts
Instructors
Here Zia Martial Arts, our staff is the secret to our student success. Each instructor has a rich background in martial arts and is eager to train the next generation of martial artists. Meet the team below!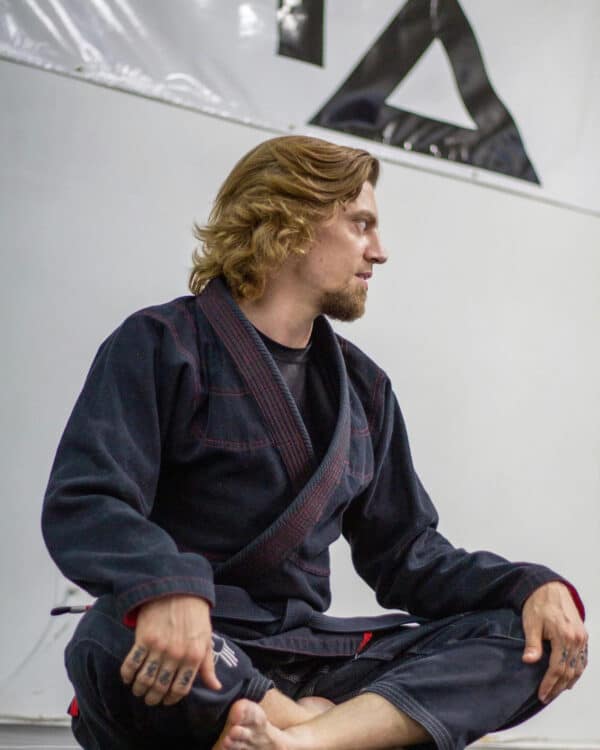 Professor Spencer
Spencer discovered yoga in his teens as a compliment to competitive martial arts. His passion for the philosophical and physical practice of yoga, along with his background as a personal trainer and martial arts instructor, led him to become a certified teacher. His goal, as a teacher, is to share the inspiring power of yoga in a meaningful way, with as many people possible.
Read More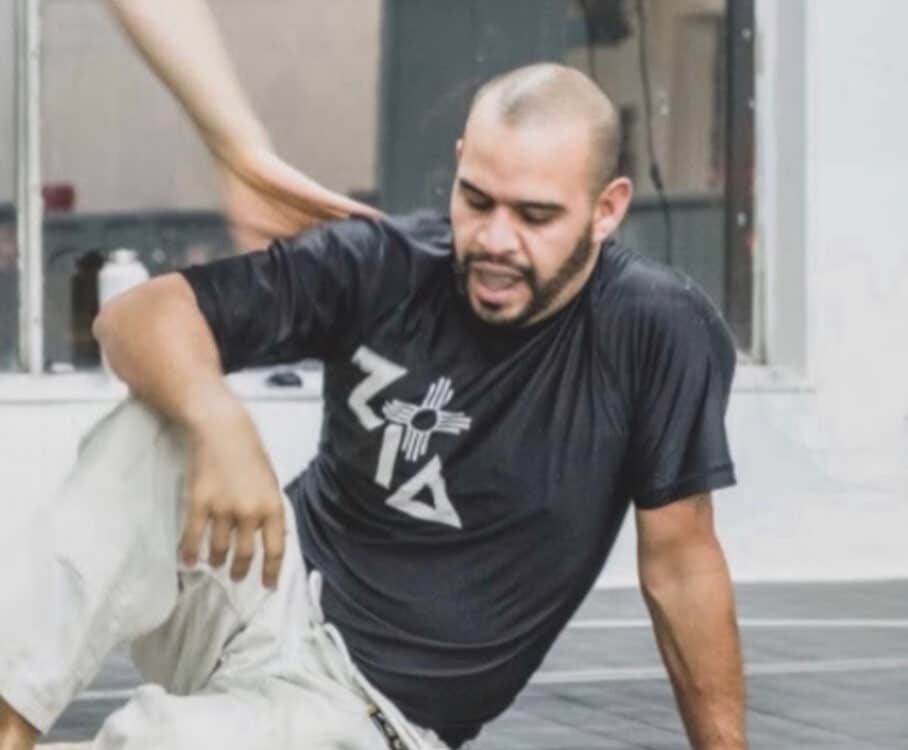 Coach Mark
My name is Mark Padilla. I am the Owner and School Administrator at Zia Martial Arts. I was born in Albuquerque, NM, and graduated from Hatch Valley High School in 2003. I'm a Brazilian Jiu-Jitsu purple belt under Professor Spencer Cooper. I began training with Spencer in 2016. My mission is to take Professor Spencer's style and curriculum and teach it to kids and adults in the most efficient, understandable, and safest way possible. Our goal is to provide high-quality martial arts training that is affordable for anyone. I believe in a detailed systematic approach to learning martial arts with a strong emphasis on fundamentals.
Read More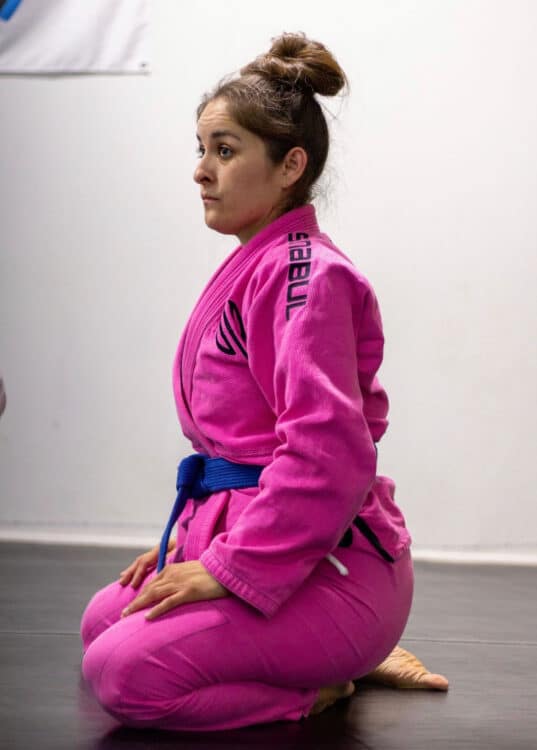 Coach Jackie
My name is Jackie Padilla and I'm the financial administrator at Zia Martial Arts. I was born in Las Cruces, New Mexico where my family and I reside. I am a mother to five amazing boys while also a student attending NMSU to complete my bachelor's degree in public health. My top priority has always been to take care of my family both on and off the mat.
I was first introduced to Brazilian Jiu Jitsu in 2016 but didn't fully commit to the art until recently in 2019. Balancing family and training was a task at first, but as we have all grown together it has become easier. And although I still have a long journey to go, I continue to focus on becoming better both as a practitioner and person.
As a BJJ Blue Belt, I currently assist in teaching various classes at Zia. Classes range from the kids to the women's, and at times the beginners 101 courses. Through this experience, I have found my desire to teach and empower others. I enjoy being able to share the skills and techniques that I have gained at Zia.
Read More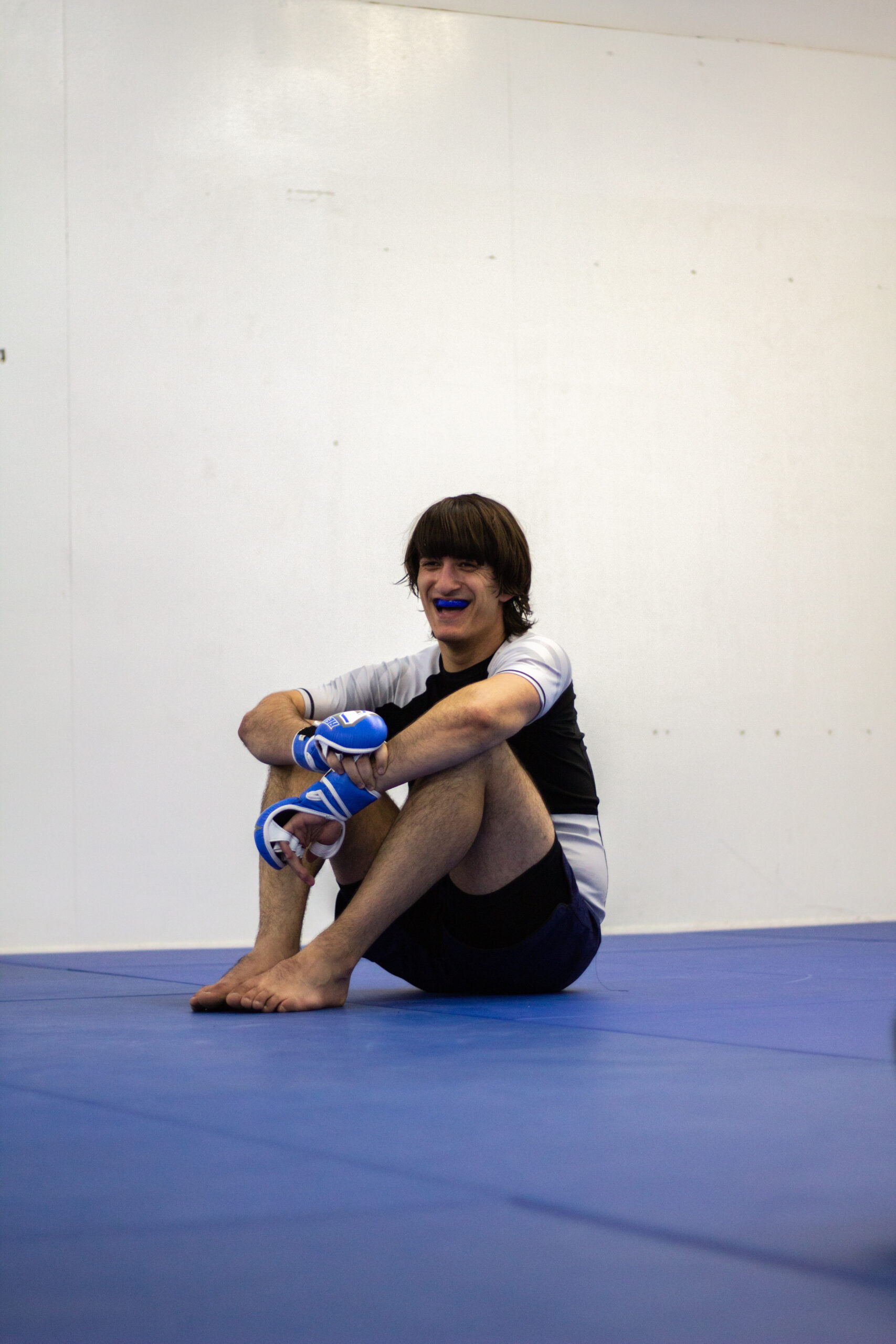 Coach Chad
My name is Chad Petty, I am from Silver City, New Mexico. I started my martial arts journey in Shuri Ryu karate when I was 8 years old. As a teenager, I began competing in karate point fighting and American Kickboxing, eventually earning my black belt in Shuri Ryu Karate. My style required me to be 20 years old to move past 1st degree black belt so I took this opportunity to begin practicing other martial arts like Muay Thai and Taekwondo as well as Brazilian Jiu Jitsu.
As an adult, I returned to karate and kickboxing and began competing with the USAMA, USKA, PKC, and WKF; winning 2 world championships with the USAMA, a national championship, multiple state championships in New Mexico and Arizona, and competing on the USAMA national team in the Professional Karate Commission.
Inspired by watching other successful karate fighters like Lyoto Machida and Stephen Thompson, I decided to begin working on transitioning to MMA. I started to adjust my striking style for MMA and focused more on training Brazilian Jiu Jitsu, in which I am currently a blue belt.
Now I am the kickboxing instructor at Zia Martial arts and I am training to eventually compete in MMA.
With 18 years of combined martial arts experience, it is my goal as a coach to bring all of my striking knowledge and competition experience to my students. I believe in teaching proven and effective striking skills so that my students can be confident in their skills and be successful in any combat sport they choose to be involved in.
Read More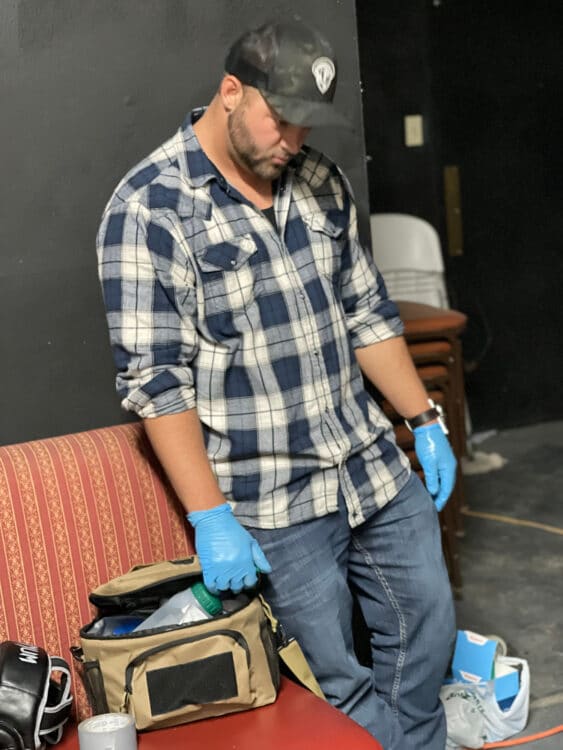 Coach Kurt
I have trained under Floyd Sword at Jackson's Four Corners MMA in Farmington. N.M. Floyd Sword is a Jackson's MMA blackbelt and one of Greg Jackson's first black belts. I trained at Jackson's Four Corners MMA for six years. While there we trained extensively in MMA, kickboxing, wrestling and no gi bjj. At Jackson's Four Corners MMA I was a guest instructor and reached green belt in the Jackson's MMA system. While there I helped develop the fighters. I would be a sparring partner, cut man, coach and sports agent. I've done it all.
While at Jackson's Four Corners MMA I created Jackson's Blue Days in which we taught and brought in guest lecturers to teach arrest and control techniques for law enforcement and prison staff.
I also trained at the Stout Wrestling Academy in Farmington under Levi Stout another of Jackson's Four Corner's fighters. While at the Stout Wrestling Academy I studied Greco-Roman Wrestling and Collegiate style wrestling.
As an attorney aware of the need for self-defense and a understanding of the law. I began training with Progressive Force Concepts in Las Vegas in Carbine and Pistol Courses, under Craig Douglas of Shivworks for MMA based shooting from the clinch, and Ed Calderon and Scott Babb for weapons based systems. I have reduced the teachings down to the essential elements and have since taught women's only self-defense classes and concealed carry classes with my company Professional Conflict Resolution LLC.
I have also been certified in Executive Protection through Trojan Defense Group.
Now at Zia I am a blue belt under Spencer Cooper a Black Belt under Tom Deblass. I regularly train in gi and no gi bjj. I instruct striking for MMA and wrestling for MMA.
Read More
Are you interested more in what Martial Arts has to offer you?
Learn More